The
@GreenGiant
made a 3D appearance at New York City's Grand Central Terminal for the #OneGiantPledge campaign.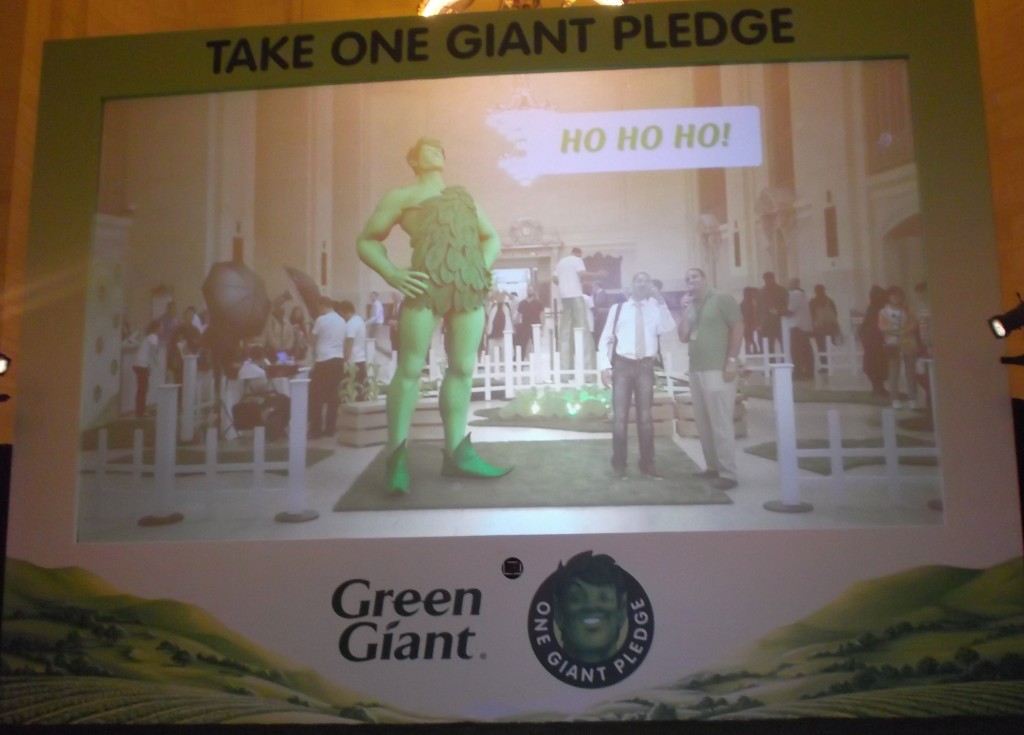 The augmented reality experience was displayed on a giant digital billboard where you could "Take One Giant Pledge" to consume more green vegetables over the next 30days.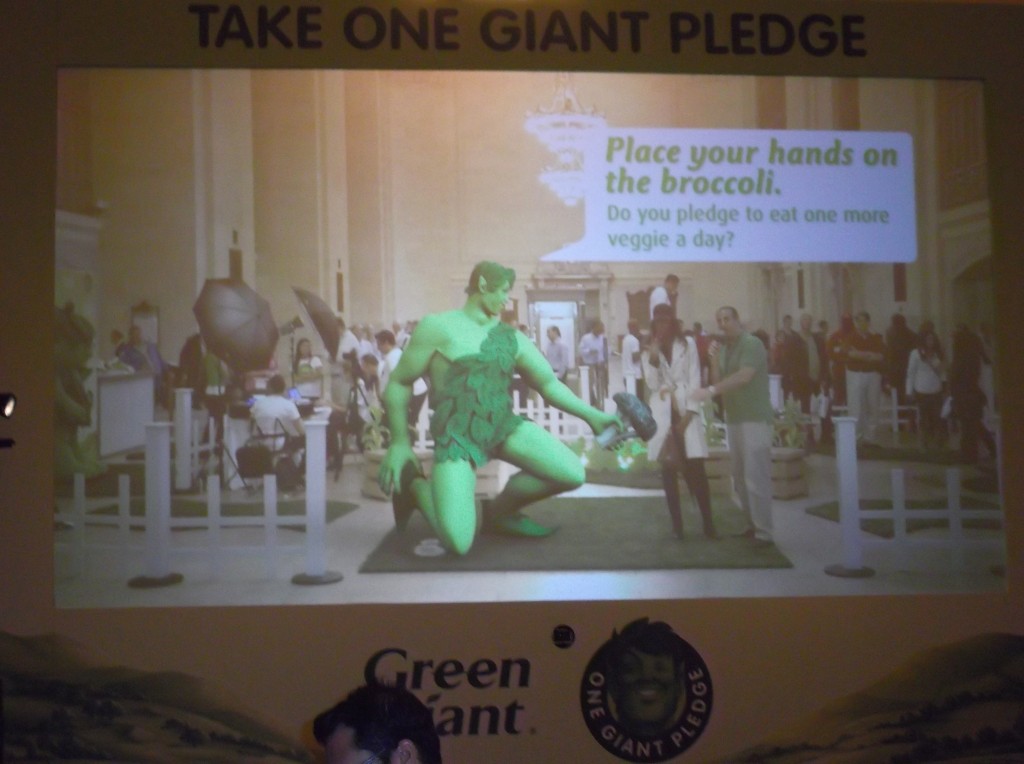 Consumers were given a chance to have their photo taken with the
@GreenGiant
which they could redeem on
Facebook
and they were given a green pledge bracelet, a coupon for Green Giant frozen boxed vegetables and miniature @GreenGiant children's toy.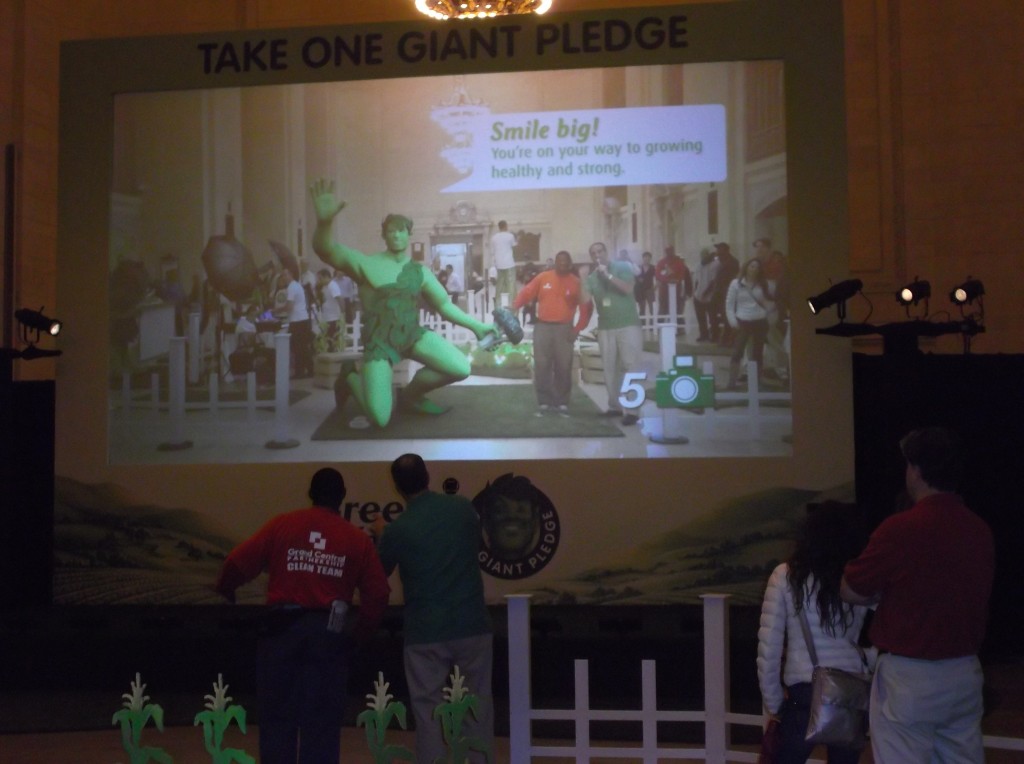 The larger-than-life Green Giant augemnted reality 3D event included appearances by celebrity mom Alison Sweeney, and nutritionist Melissa Halas-Liang.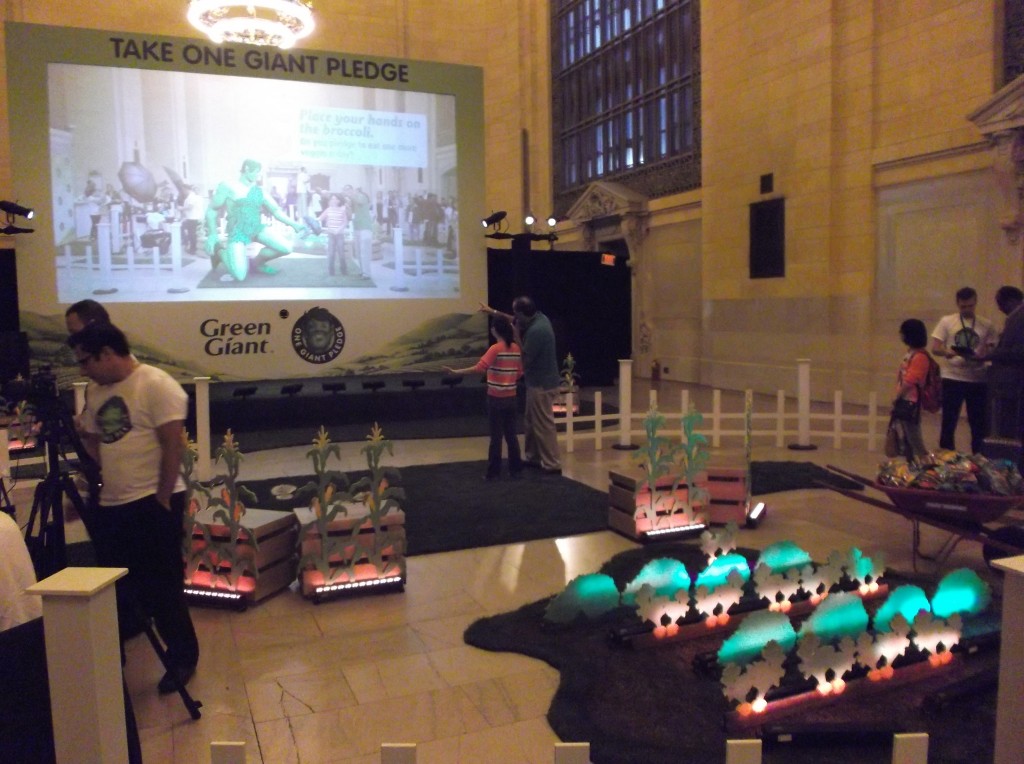 Even though the event which was more targeted towards families and children yours truly "I, JP Biamby pledged to eat one more veggie everyday so I can be more healthy".
I am still waiting for more pics from the PR Agency that produced this event so please don't post this yet.