Nokia literally brought Times Square to a standstill for one of the largest take overs of the the iconic New York landmark that is the crossroads to the world.
It was such a spectacle and an amazing sight to behold.
Dozens of the world's leading visual artist worked for more than 5,000 hours, day and night for more than three weeks, to create the hundreds of jaw-dropping effects that were used on the large screens.
All of the electronic screens were controlled from a mobile server that was fed by eight miles of cable spread over four square blocks of the city.
Combining real dancers with 200ft high computer generated graphics, a building in the square was turned into a living, breathing entity. The building was made to appear as though it was filling with water and then "melting" in front of the crowd.
The ground-breaking visual event, to launch the Nokia Lumia 900 in North America, was choreographed to an exclusive Nokia Lumia remix of Nicki Minaj's hit 'Starships', performed live by DJ and producer Doorly.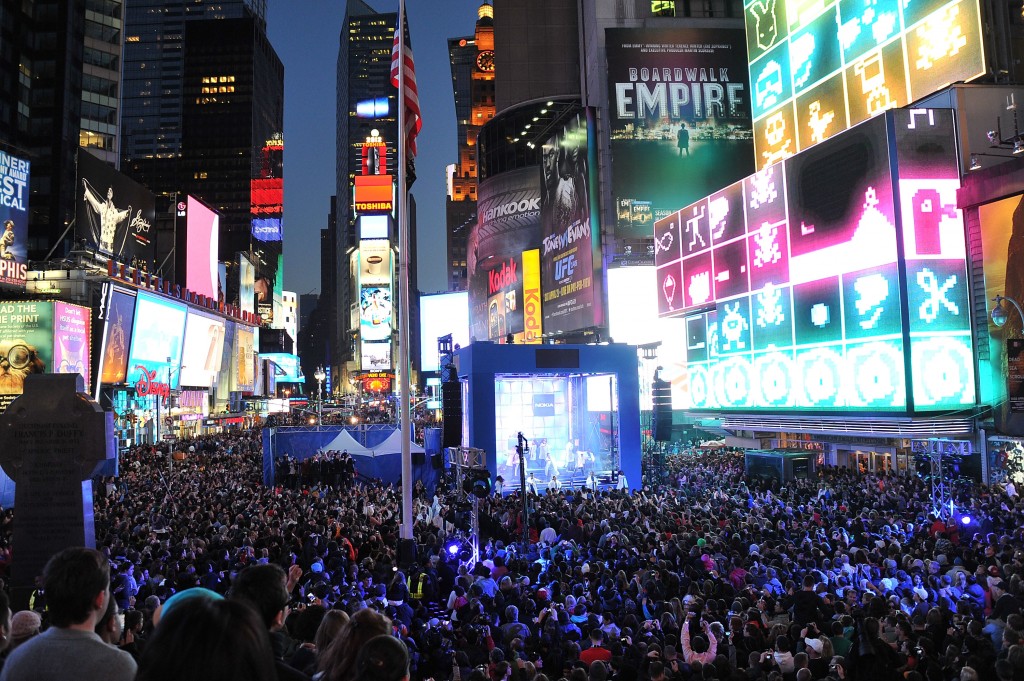 The amazing spectacle came five months after Nokia wowed the world by turning a 360ft (120m) building into the backdrop for an exclusive 4D show on the banks of the River Thames.